Capitol View Winery Wines
Capitol View Winery – Dry White Wines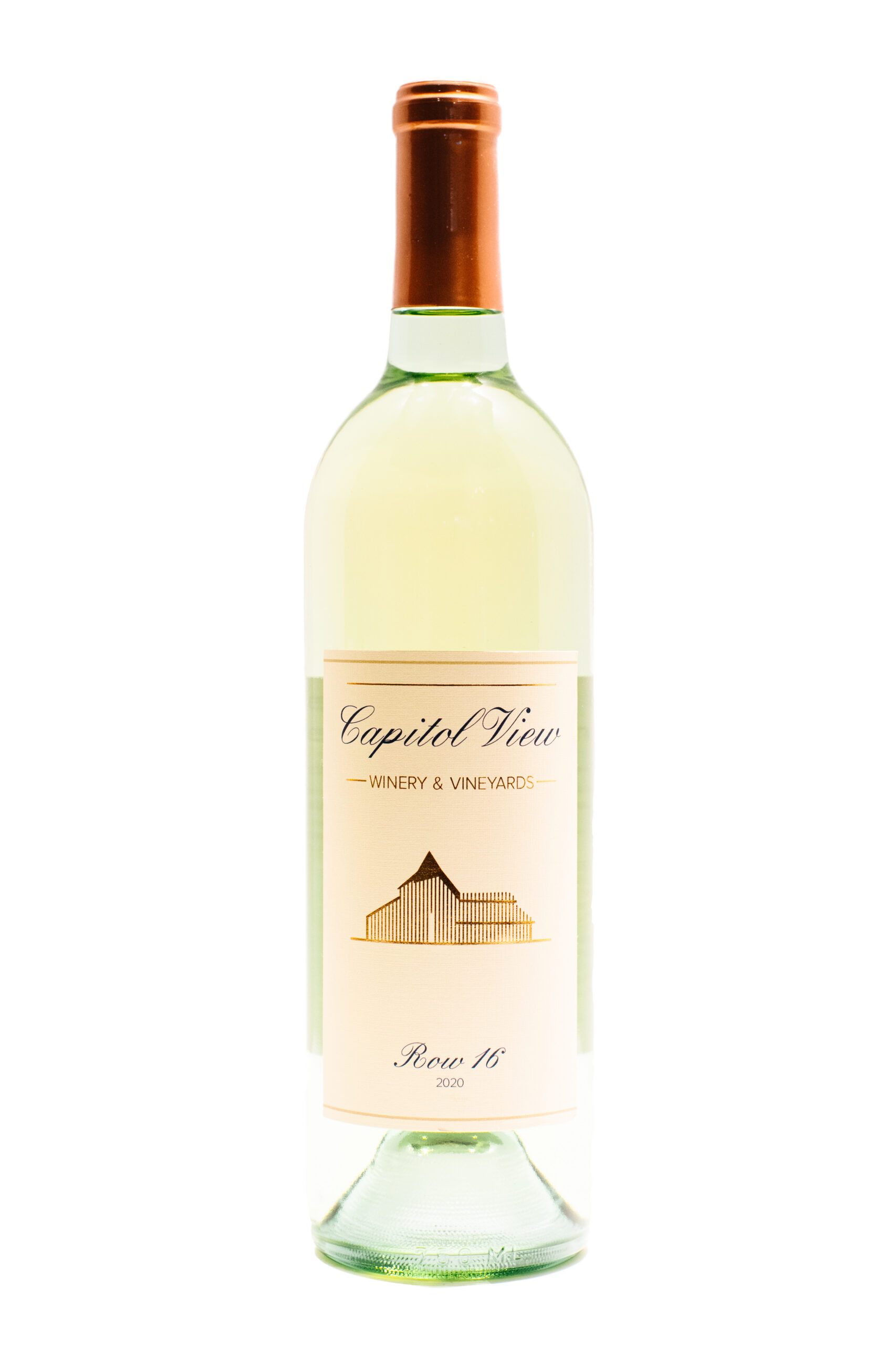 2020 Row 16
Medium-bodied dry white with rich & intense flavors of gooseberry, green melon, violet & a hint of grapefruit in the finish.  So Refreshing! Row 16 is produced with Itasca grapes grown by Old Cellar Vineyard. The mystical, intriguing Row 16 in our vineyard inspired the name.  You will want to hear the story!!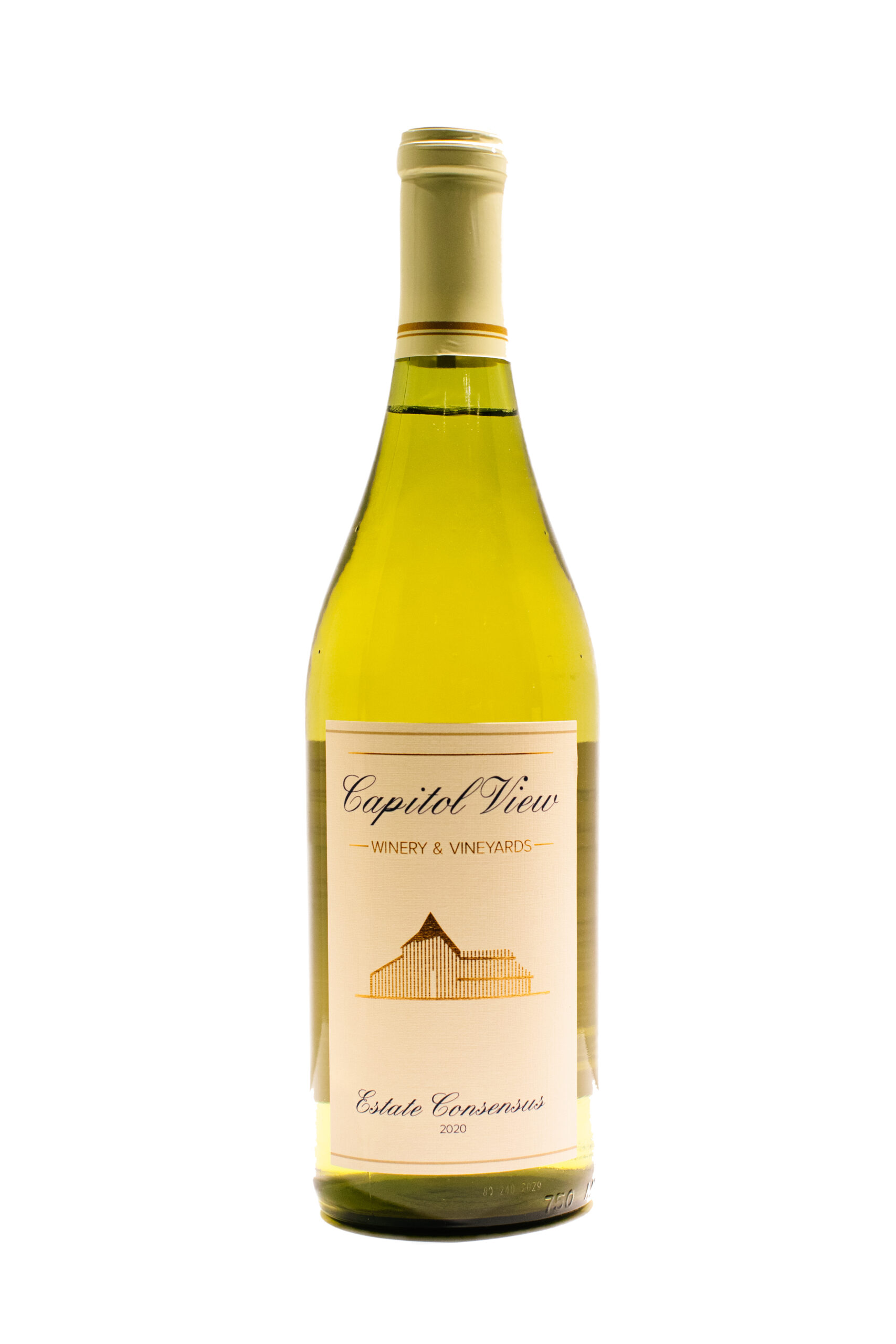 2020 Estate Consensus
Balanced & Sophisticated! Aromas are inviting with notes of lemon curd, pear & soft acents of vanilla.  Round full palate layered with vibrant fruit flavors & lightly toasted oak.  Estate Consensus captivates the senses.  Fermented and aged in American Oak barrels.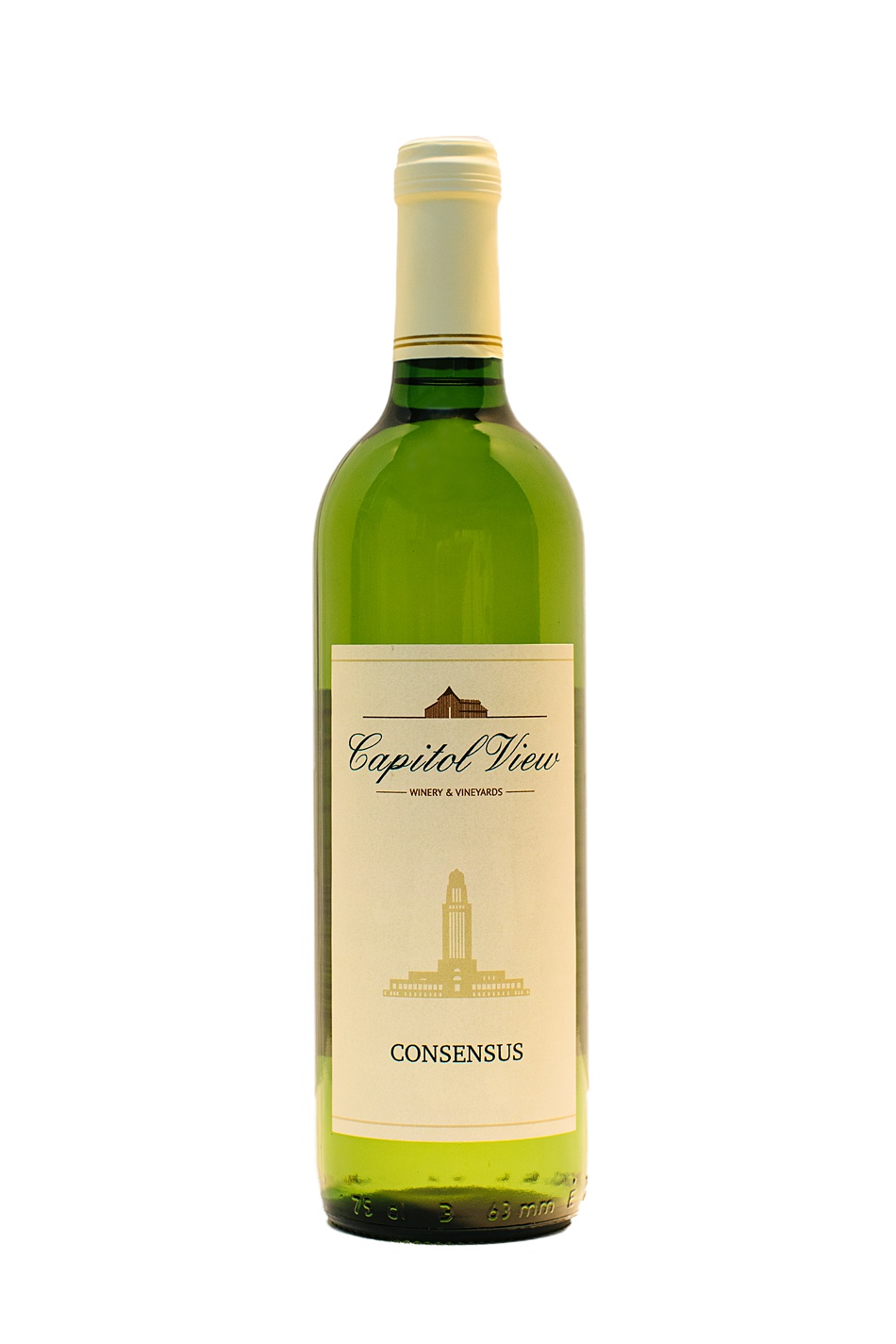 2017 Consensus
Medium bodied, well balanced dry white. Pear & white peach on the nose. Complex palette with a pinch of tannis and a long finish.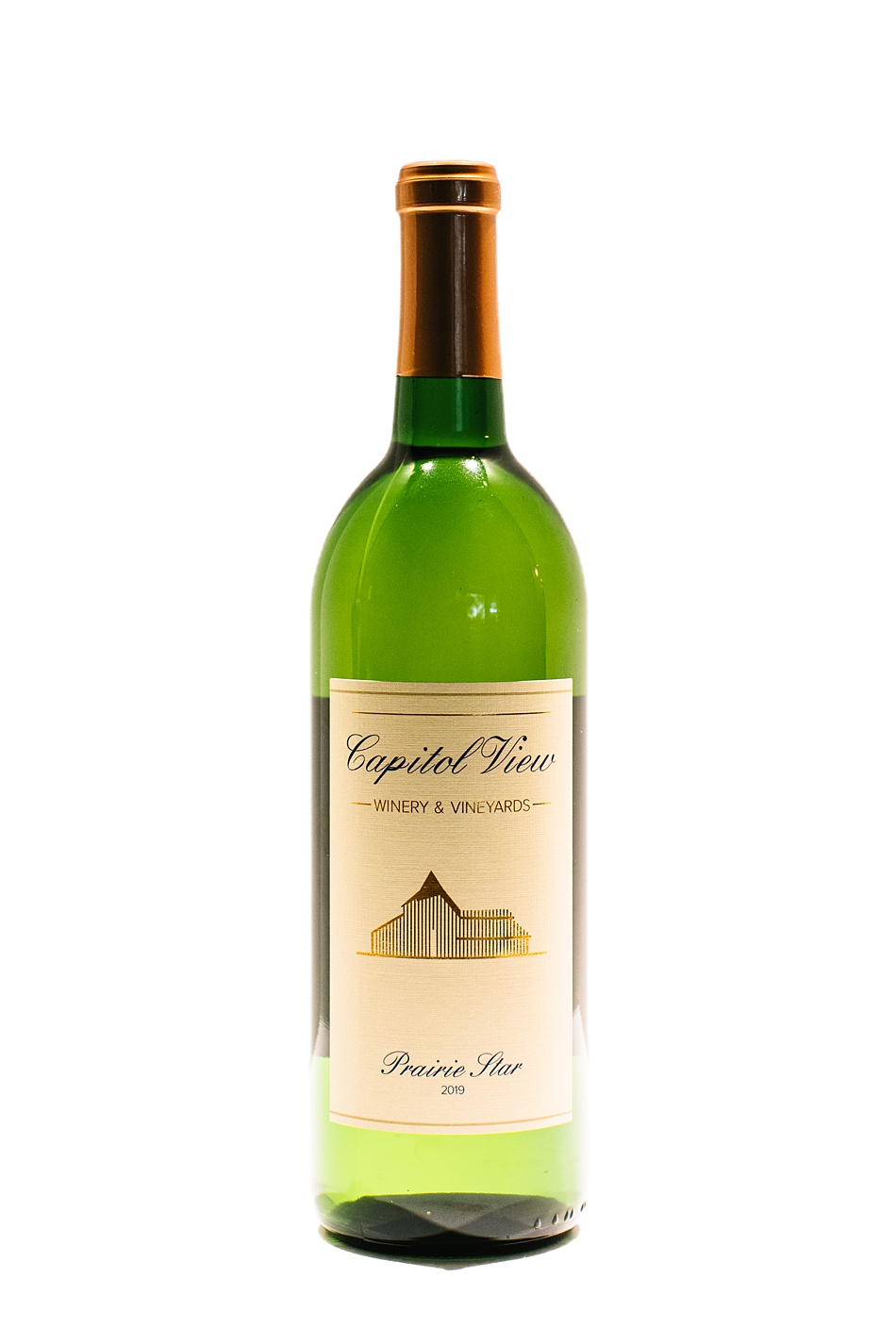 2019 Prairie Star
Full bodied dry white with an enticing floral and lime zest nose and pallette.
Capitol View Winery – Dry Red Wine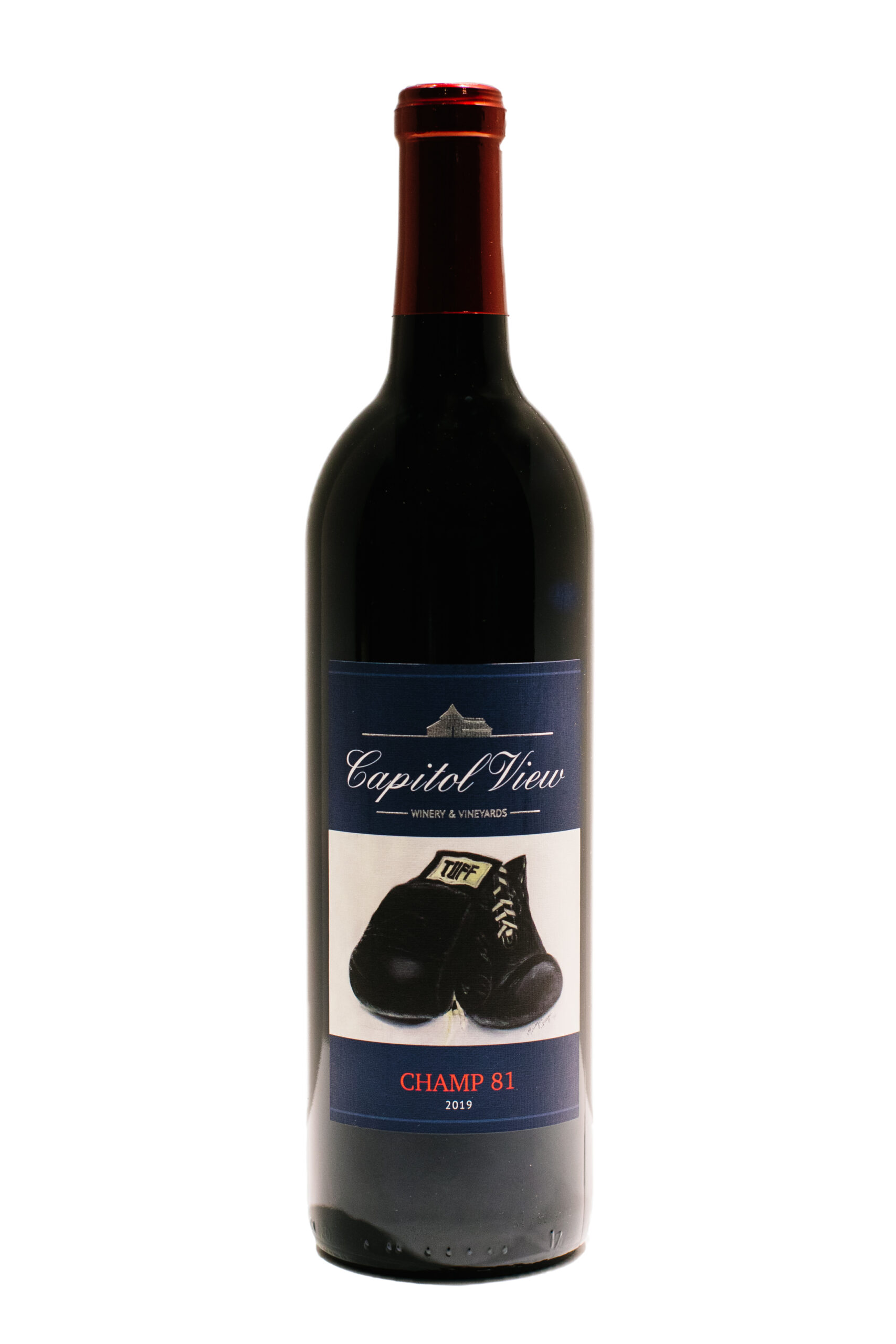 2019 Champ '81
Strikingly dynamic & complex. On the nose – dark plump blackberry and plum.  Well-rounded flavor profile of wild blueberry, red plum, subtle French Oak and a hint of spice.  The elegant finish invites you back for another sip.  Enjoy with gorgonzola steak, light Italian foods, thyme seasoned Cornish game hen.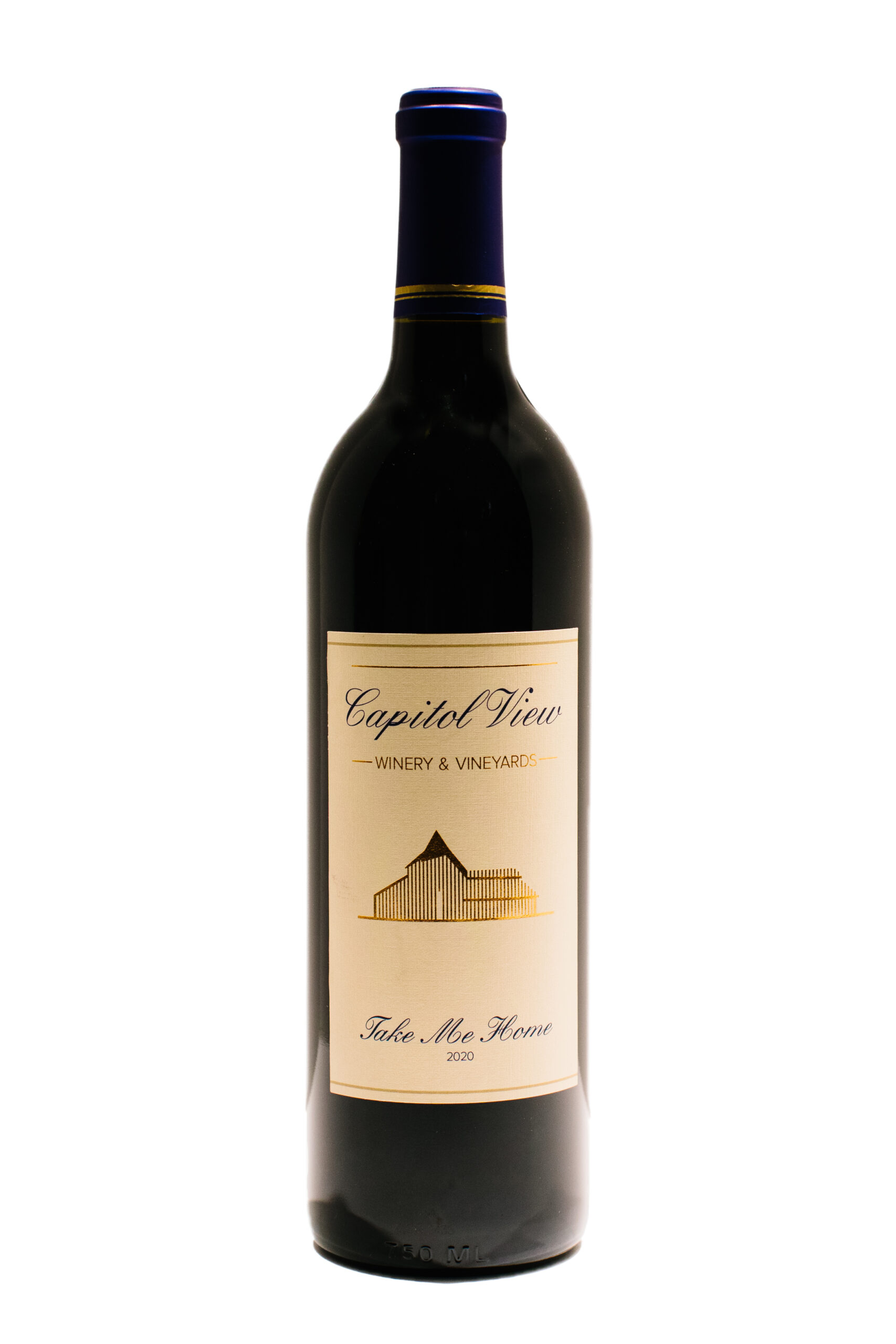 2020 Take Me Home
A deep garnet color that leads to enticing aromas of plum, allspice, deep dark cherry with a bit of licorice and black currant. Aging in an American Oak barrel contributes to the aromas of vanilla. The palate is plush, filing the mouth with thick tannins layered with flavors of light caramel, rich dark fruit, black currant, cherry and plum in the delicious finish.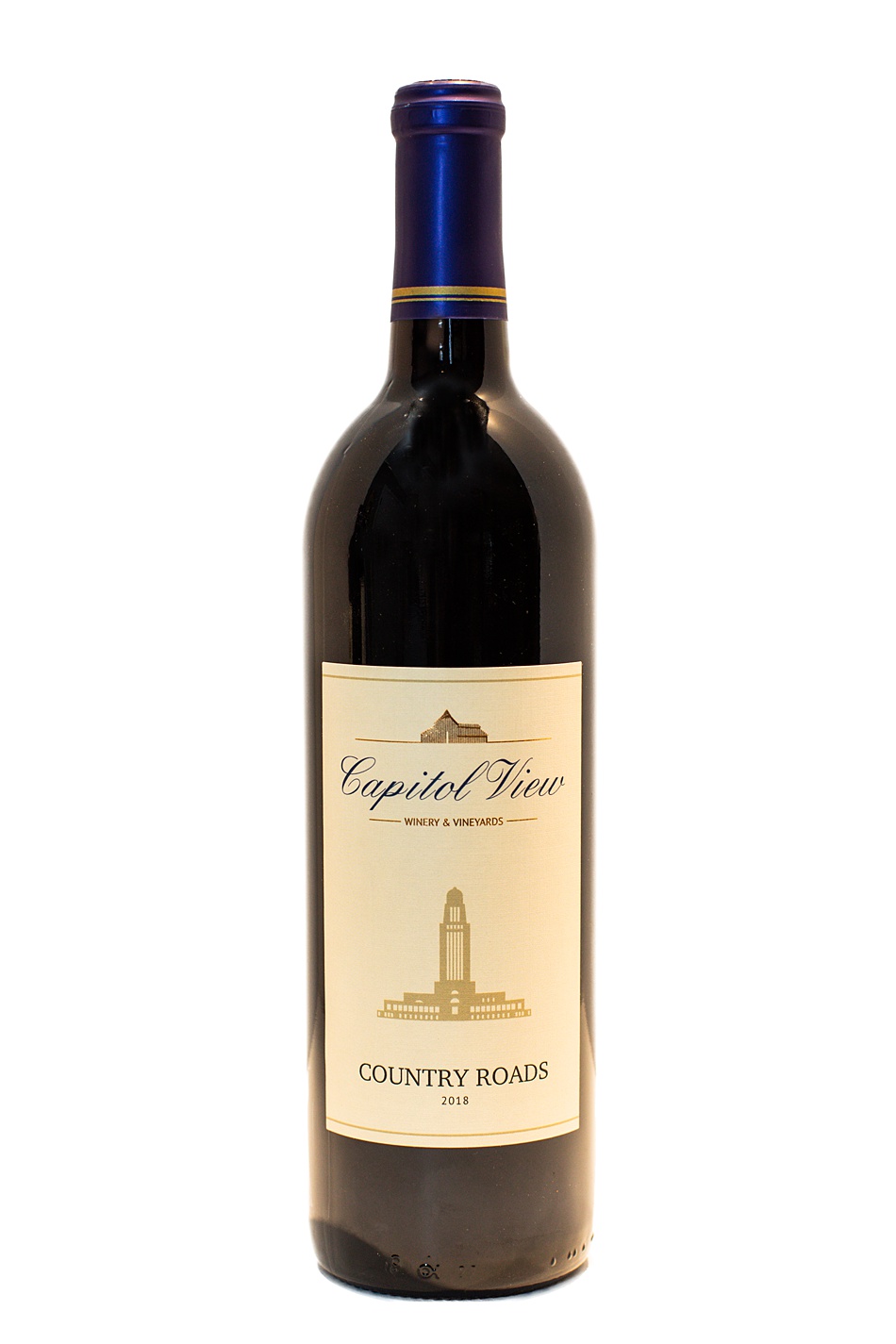 2018 Country Roads
Layered balance of fruit & French oak in this Bordeaux-like Chambourcin. A flourish of acidity in the long berry-filled finish.  Expressive & bold.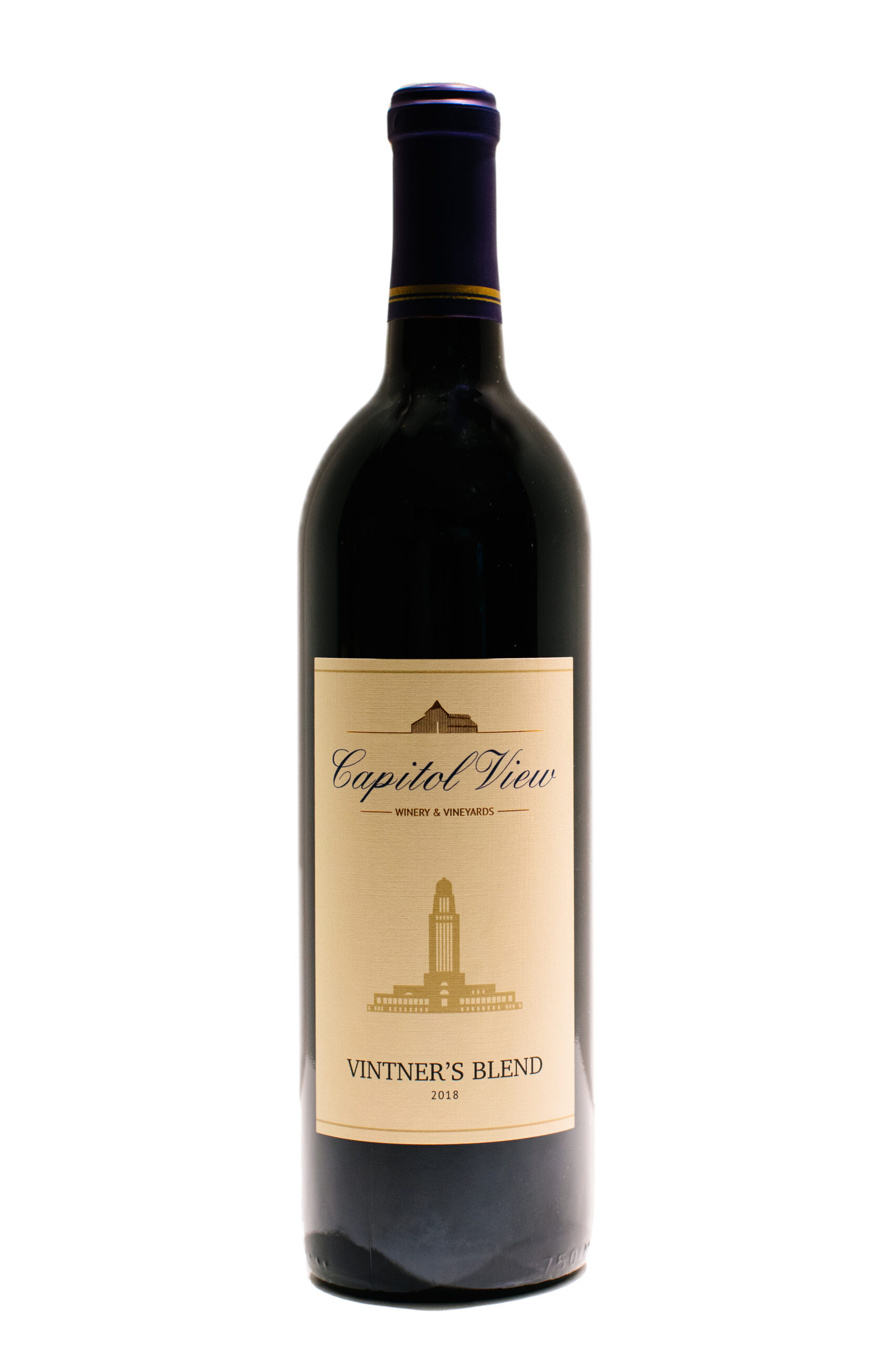 2018 Vintner's Blend
Inviting bouquet of brambly fruit, cherry & black currant intertwined with violet. The palate opens with ripe cherries, is layered with mulberry, black raspberry & black currant. Subtle & integrated tannins. Refined & complex.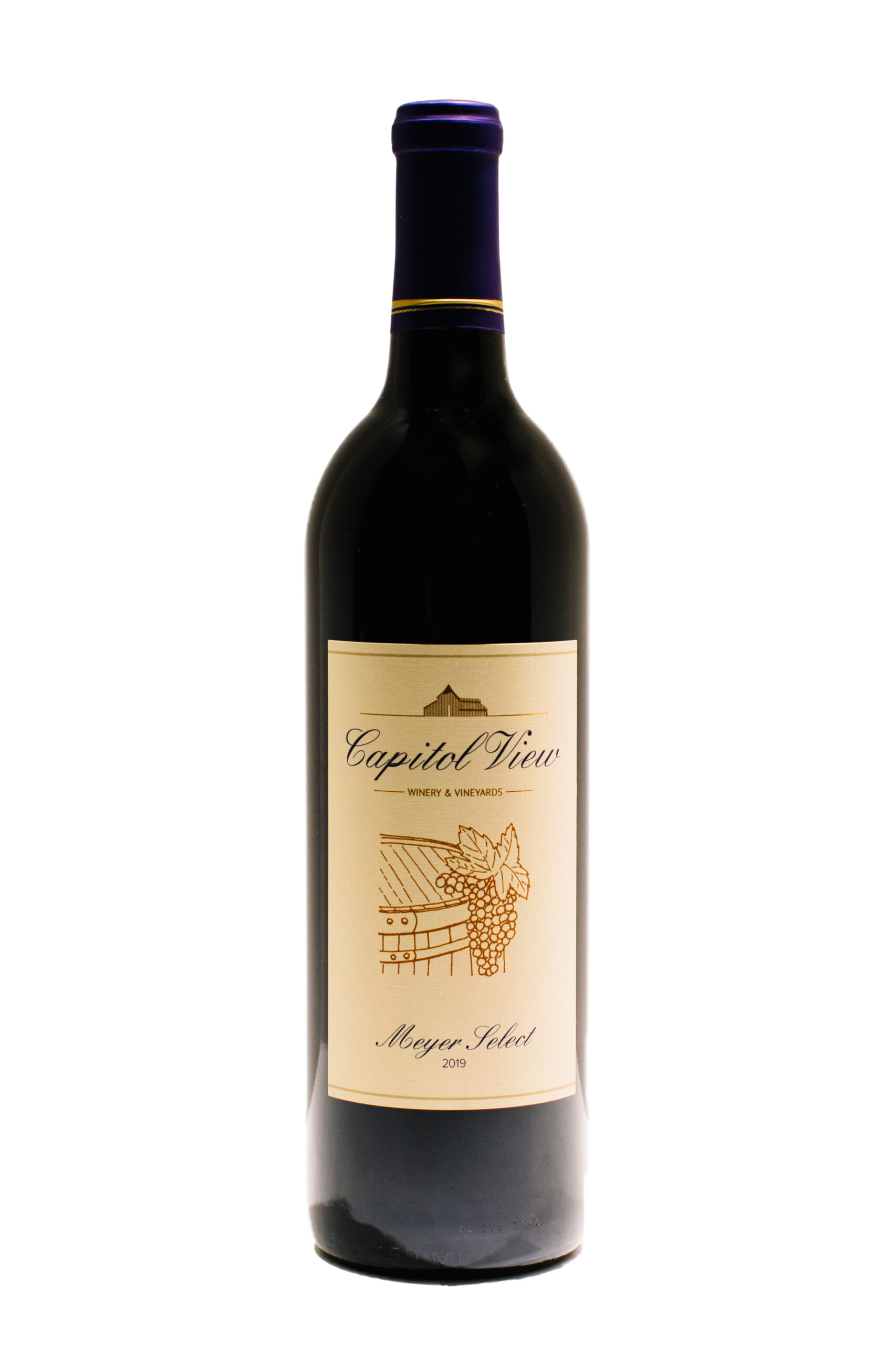 2018 Meyer Select
Opens with aromas of wild blueberries.  Striking garnet color.  Balanced integration of mouth-watering flavors, dark chocolate mid-palate, soft tannins with notes of Bing cherry on the finish.  Smooth!  This wine can complement many dishes, including nachos & wood-fired pizza.  Sometimes what happens in the CVW cellar is just too good to stay in the cellar!
Capitol View Winery – Off-Dry Wines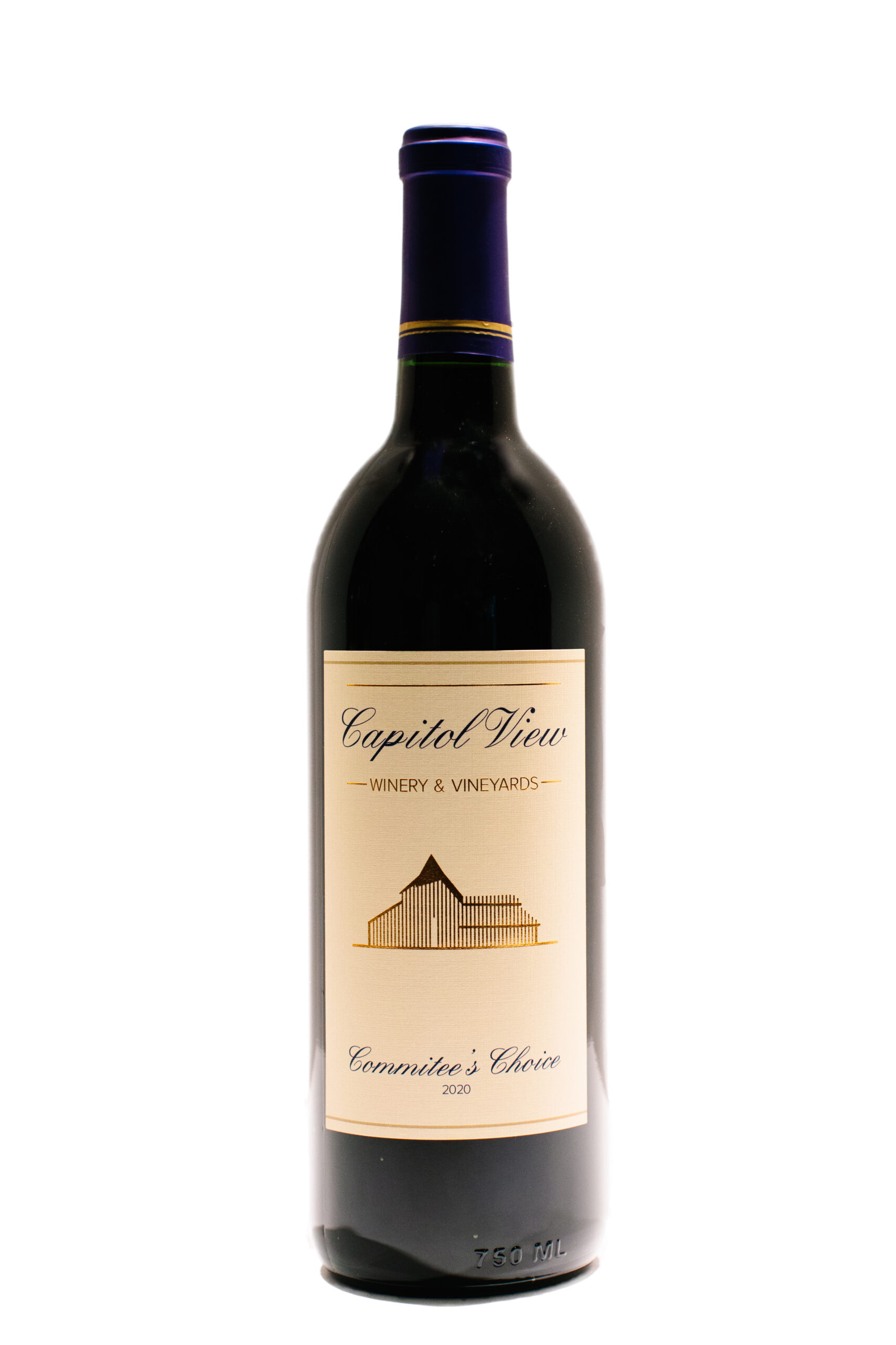 2020 Committee's Choice
This deep garnet off-dry blend offers a vibrant bouquet of ripe wild blueberries & marionberries with notes of hibiscus.  The palate displays black cherry & hints of mocha that lingers through the finish.  Versatile & fruit forward, this wine pairs beautifully with grilled steak or creamy, soft cow's milk cheeses.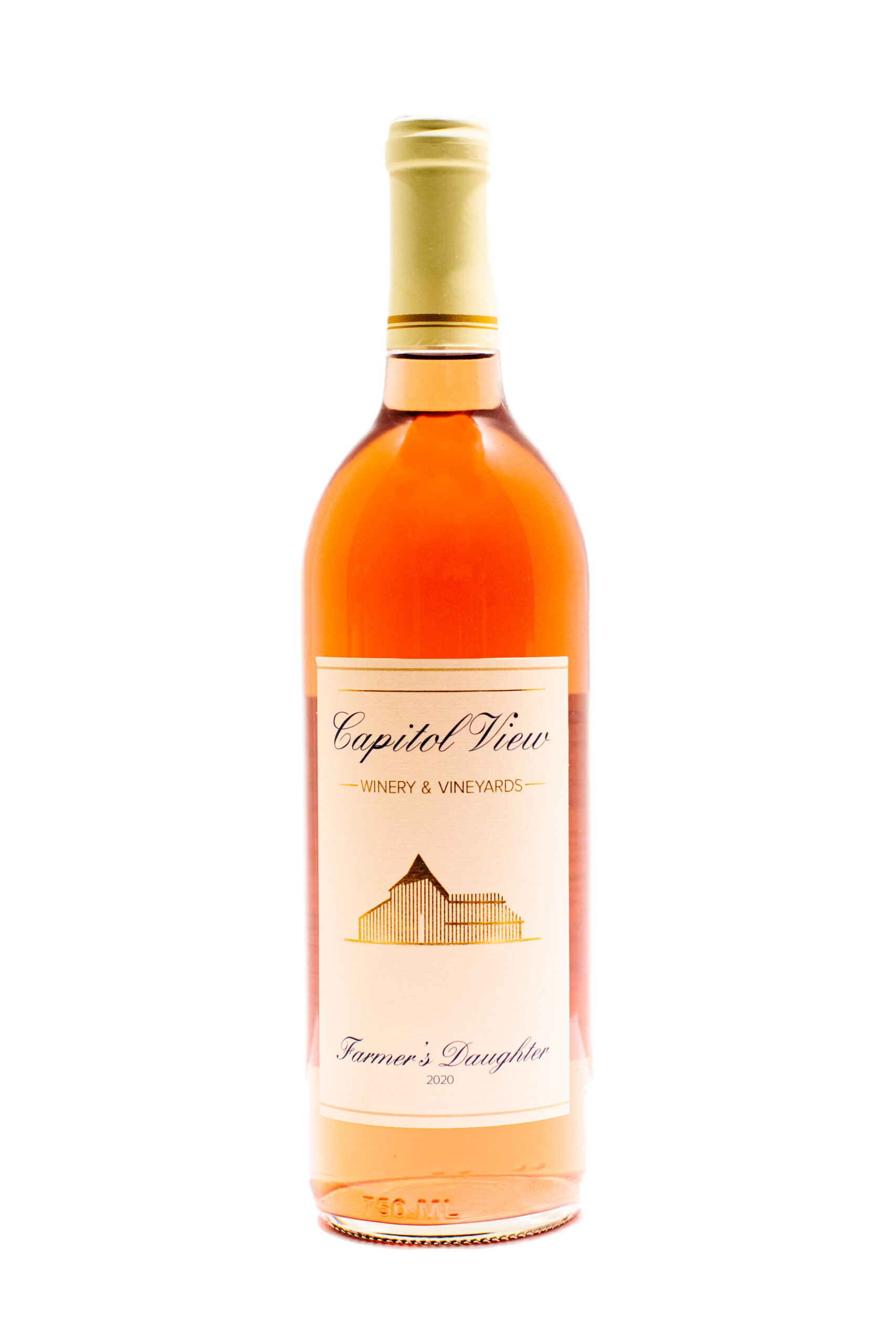 2020 Farmer's Daughter
Delightful blush with aromas of lavender, slight white pepper, yellow plum and nectarine.  The palate begins with crisp acidity, a touch of peach, followed closely by light red fruits.  A long lingering finish and a touch of smooth tannins make this wine the perfect complement for any occasion. 
Capitol View Winery – Semi-Sweet Wines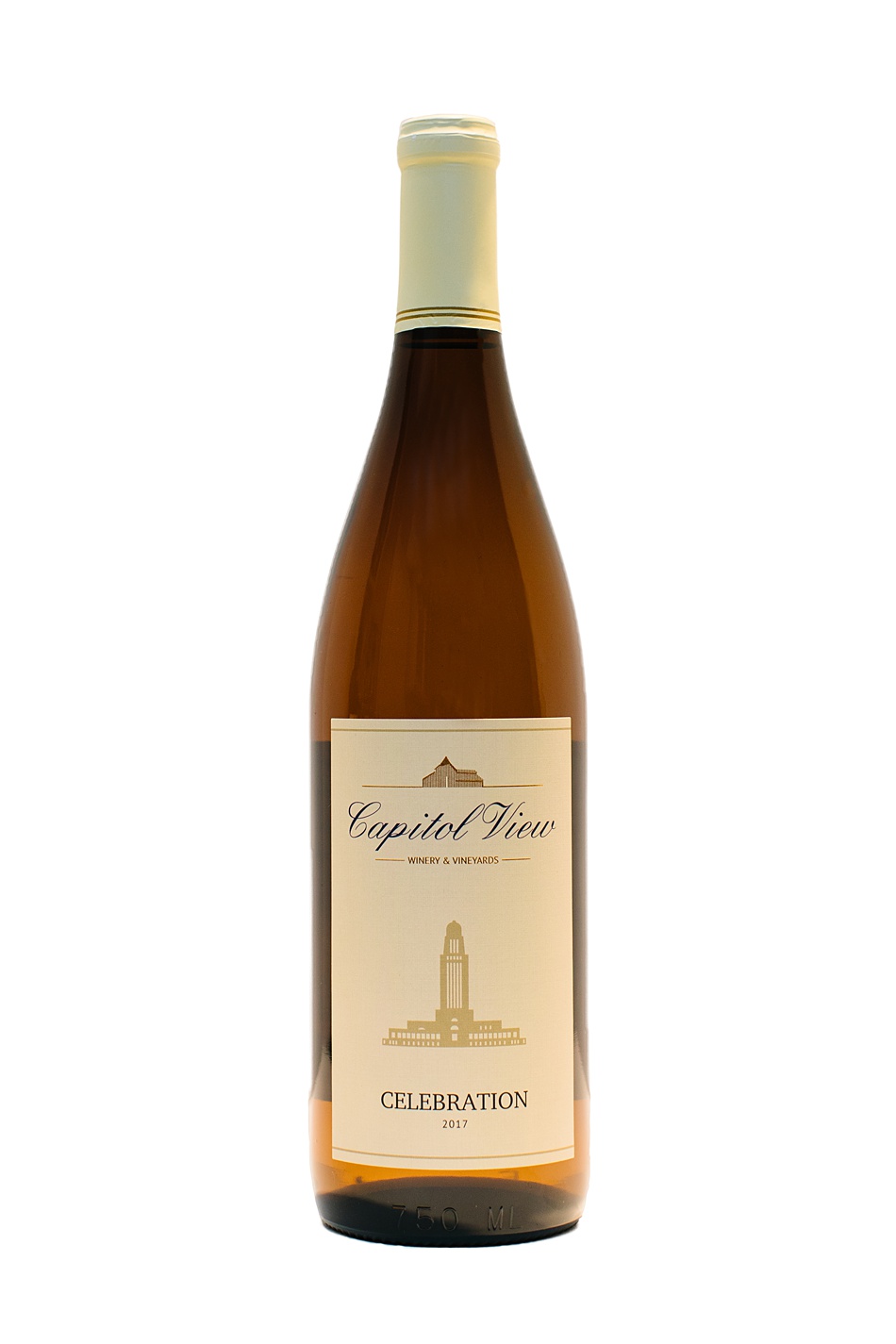 2017 Celebration
Unique and complex flavors of peach skin, under ripe apricot & green plum. A brilliant balance of fruit and acidity.  The nose is a fruit all to its own, with aromas of stone fruit and hints of enticing citrus & tropical fruit.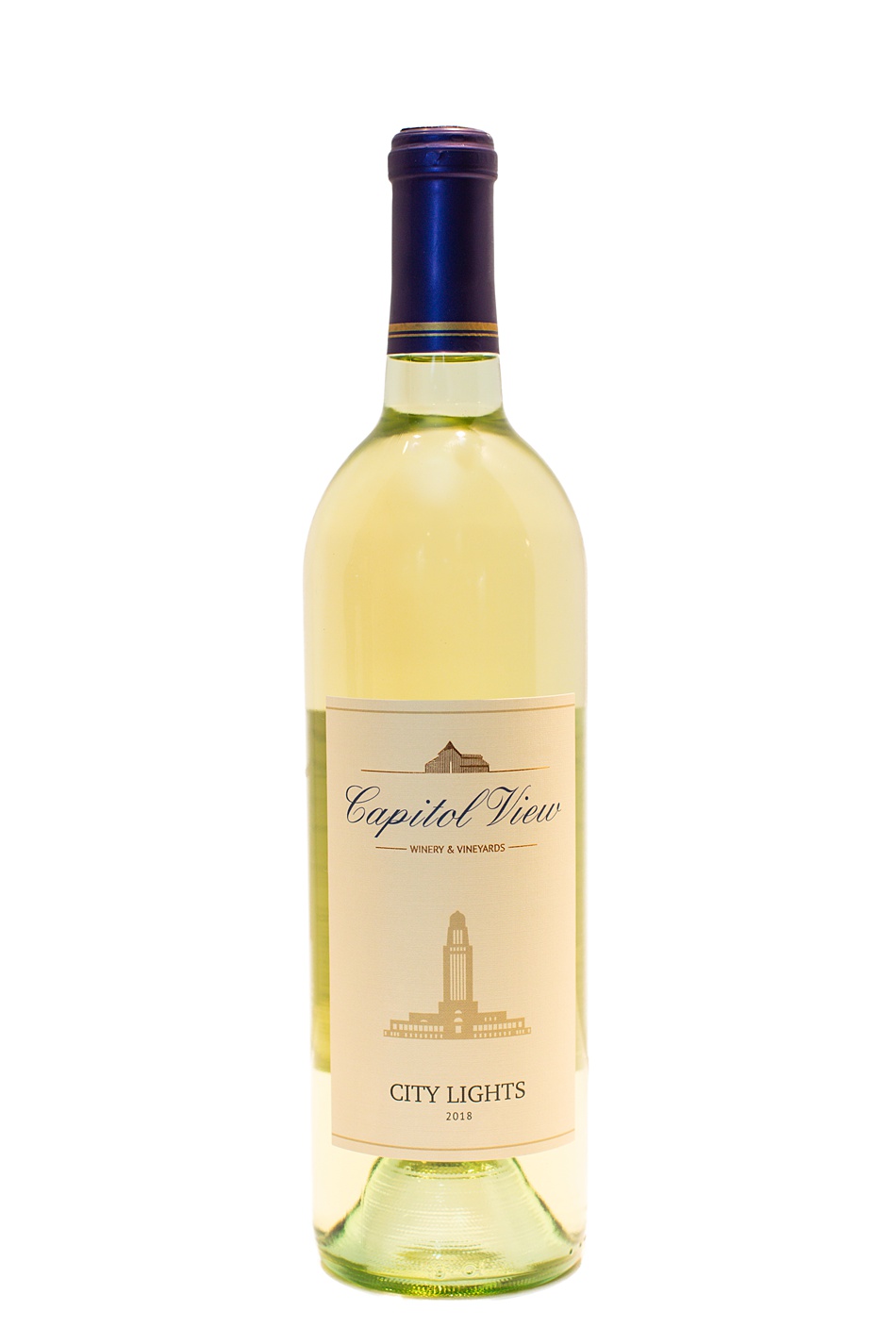 2018 City Lights
Captivating aromas of a spring bouquet, lemon zest & tropical fruits. On the palate City Lights shimmers with flavors of apricot & fresh pineapple that linger throught the bright refreshing finish.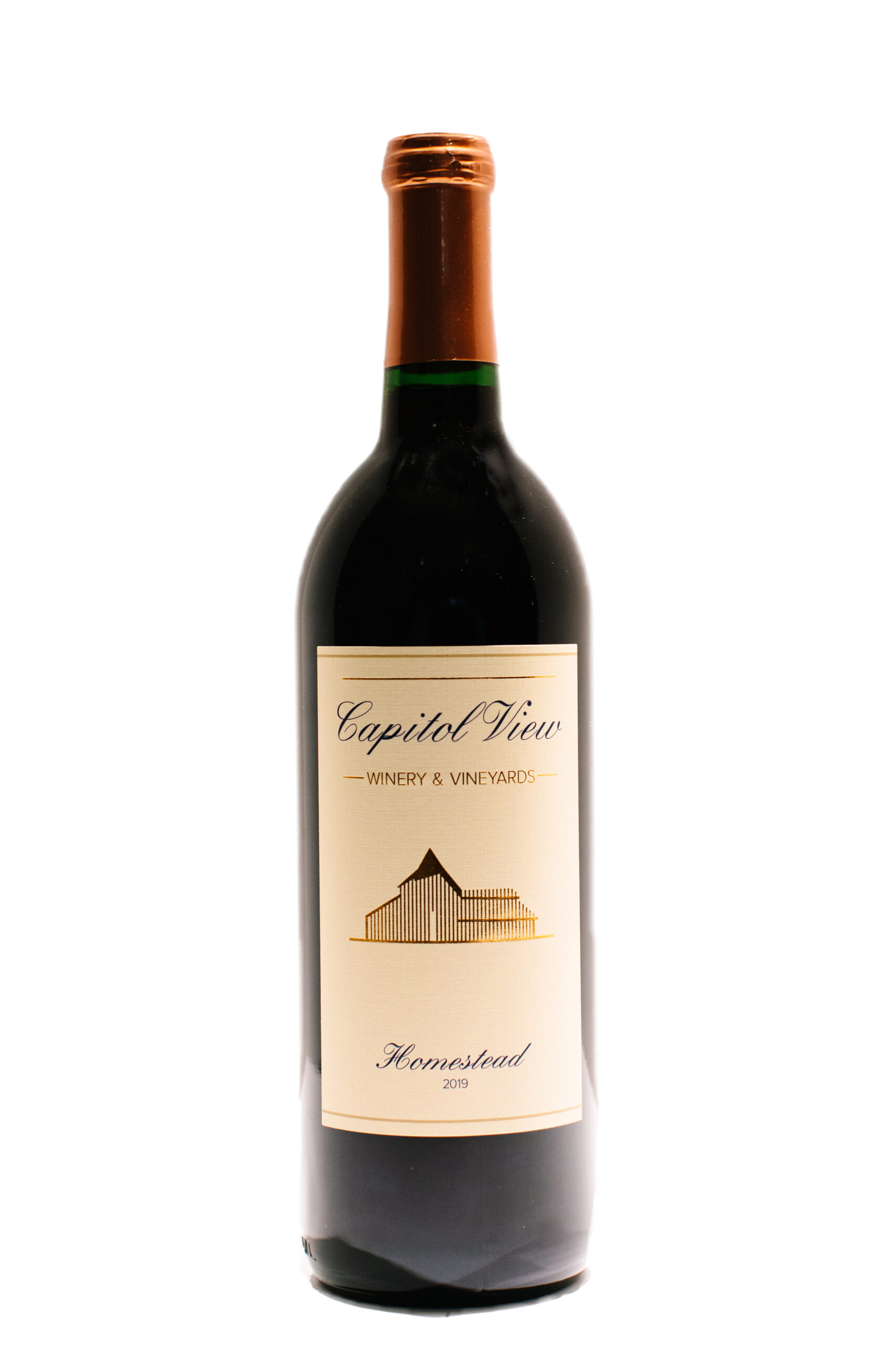 2019 Homestead
Light, bright & refreshing with flavors of fresh red berries, a hint of spiciness & rich mocha along with smooth, supple tannins.  The freshness & fruit are enhanced by a slight chill.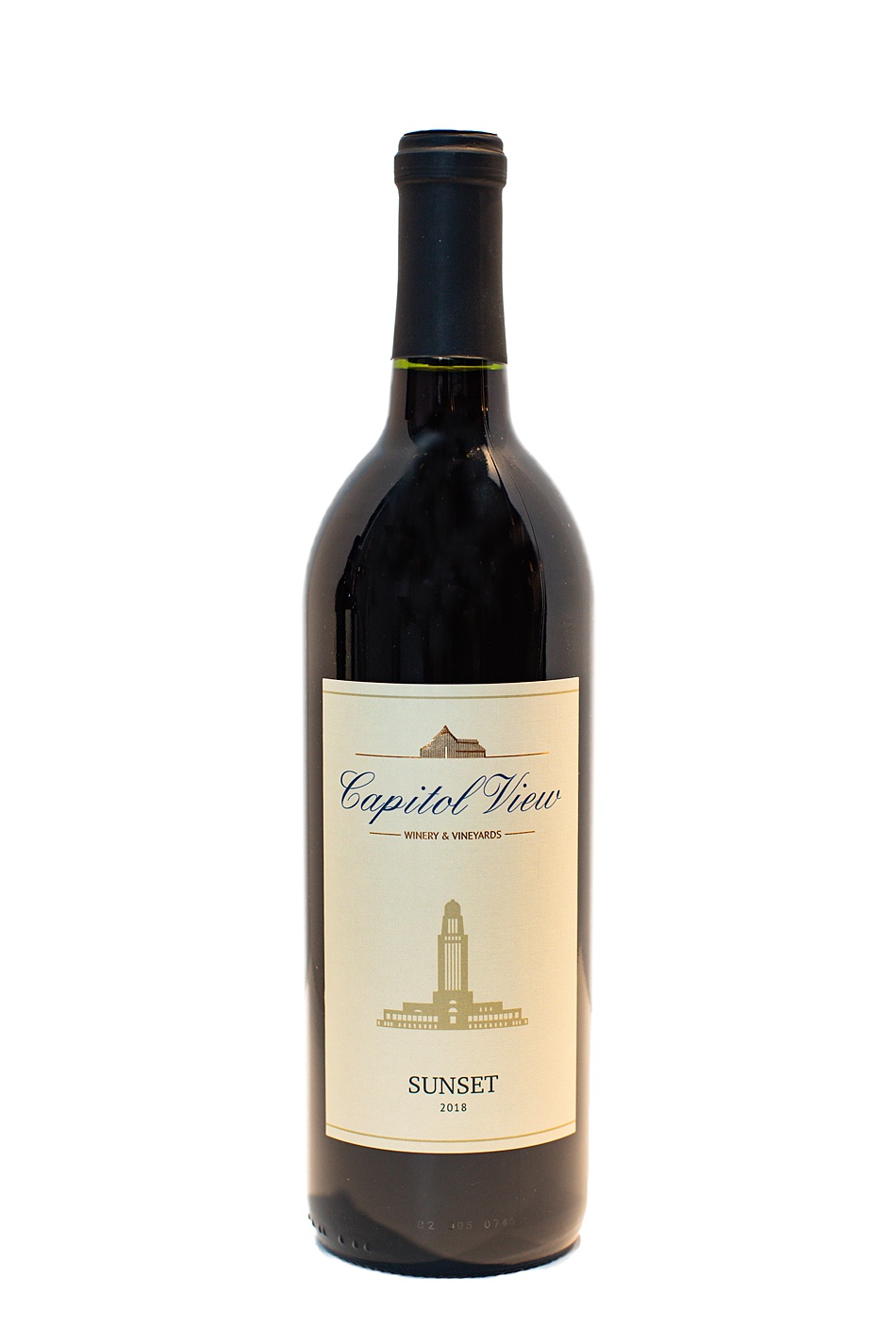 2018 Sunset
Semi-Sweet red wine, well balanced with soft tannins.  Notes of black chery, plum and blackberries that surround your palate like a big Nebraska sunset.
Capitol View Winery – Sweet Wines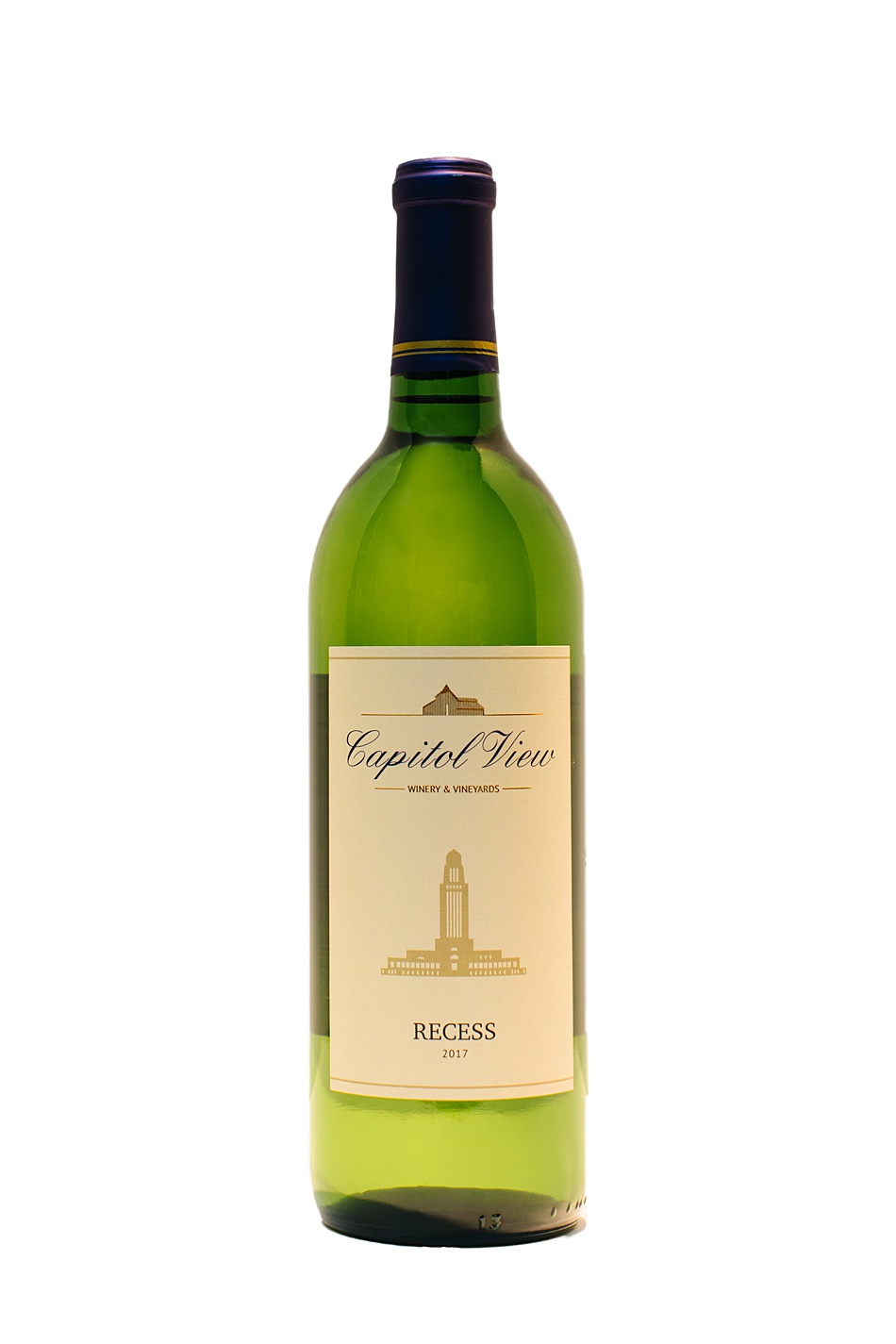 2017 Recess
Flavors of red clover, muscat & guava combine for a pleasing palate in this sweet white wine.  Similar to a Moscato.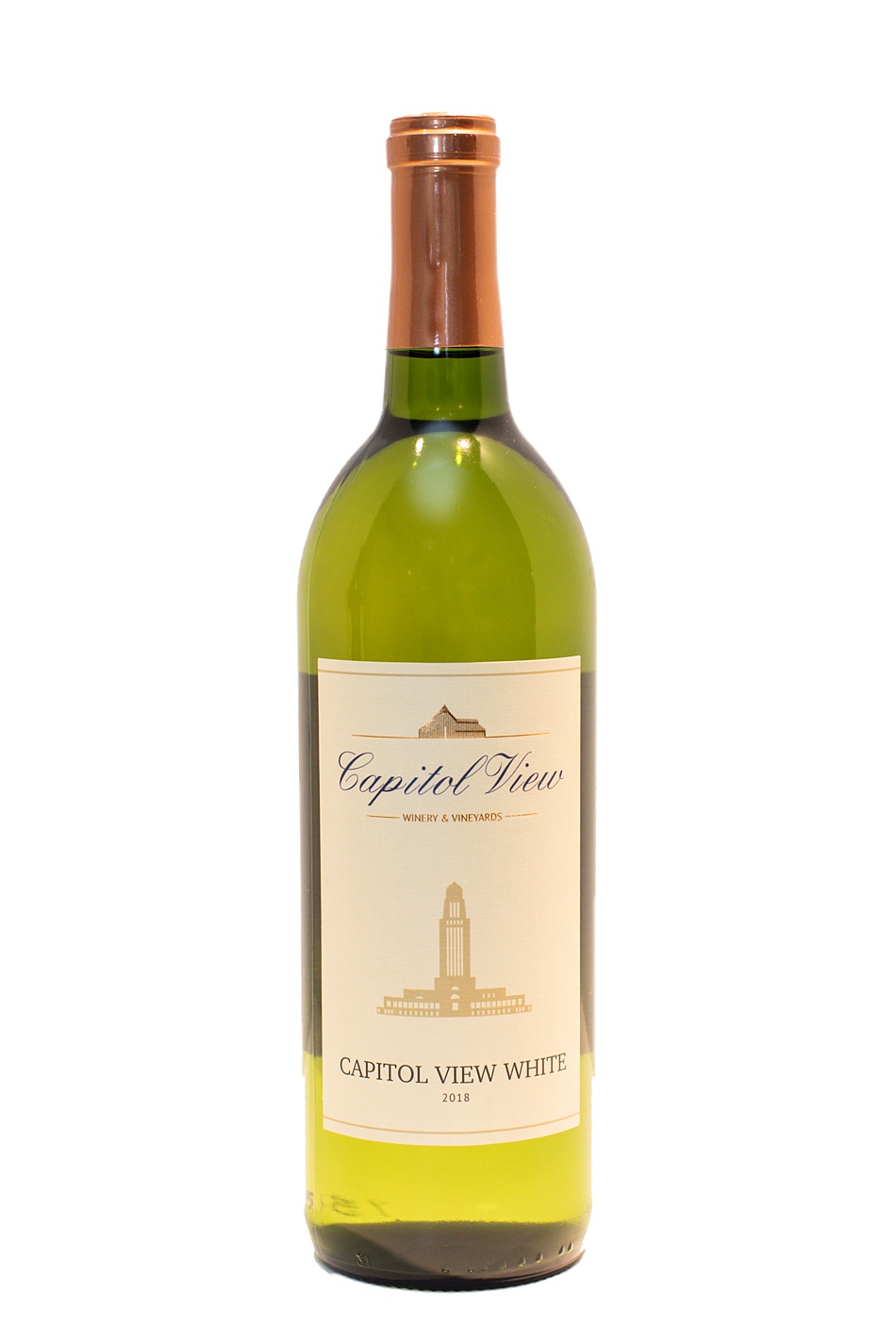 2018 Capitol View White
Intriguing blend of La Crescent & LaCrosse delights the nose with aromas of key lime mingled with a touch of whipped cream. The palate enters with vibrant citrus and hints os nectarine.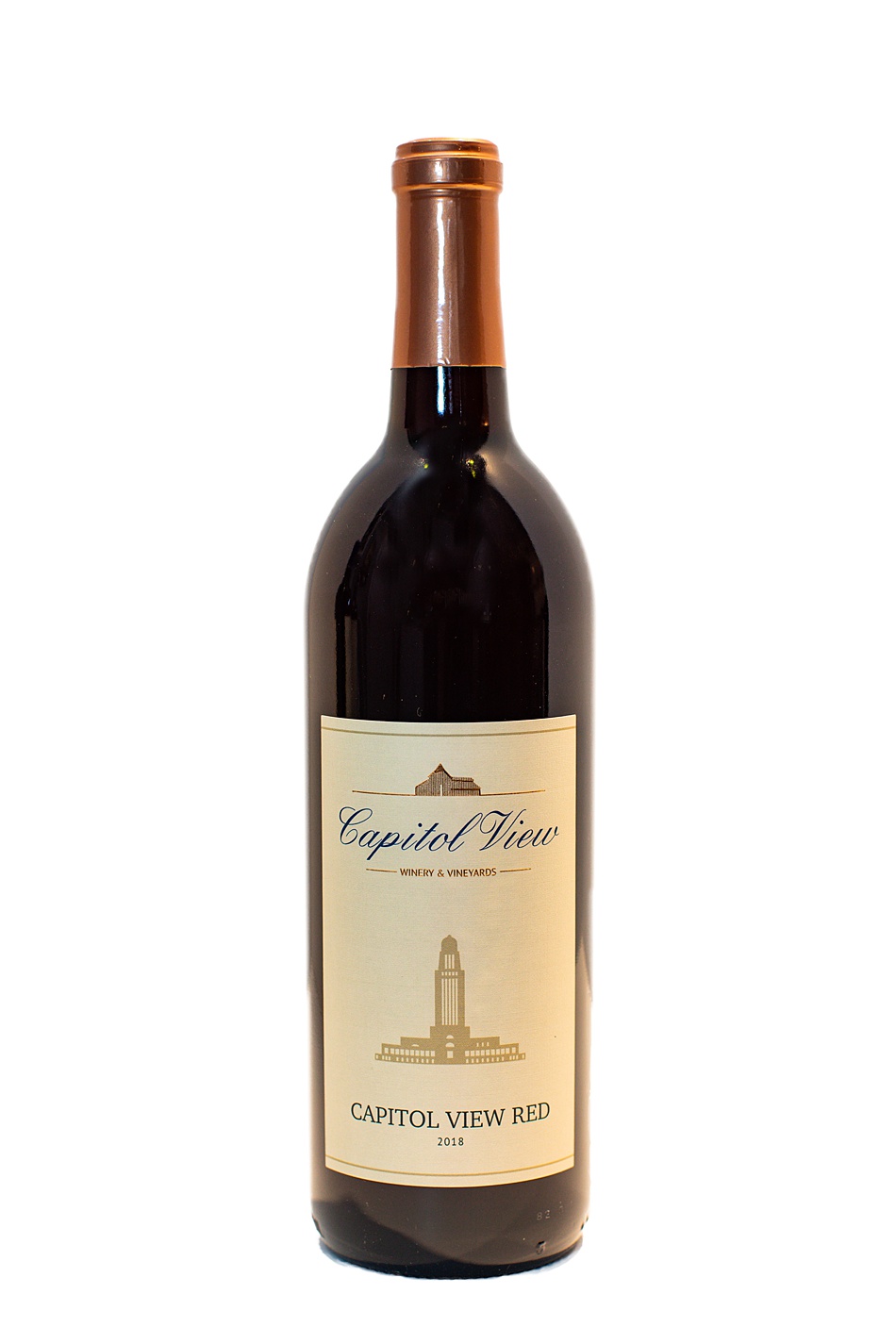 2018 Capitol View Red
Sweet red made in a light refreshing style.  Hints of black currant, pie & Bing cherries and strawberry.  A great companion for all occasions.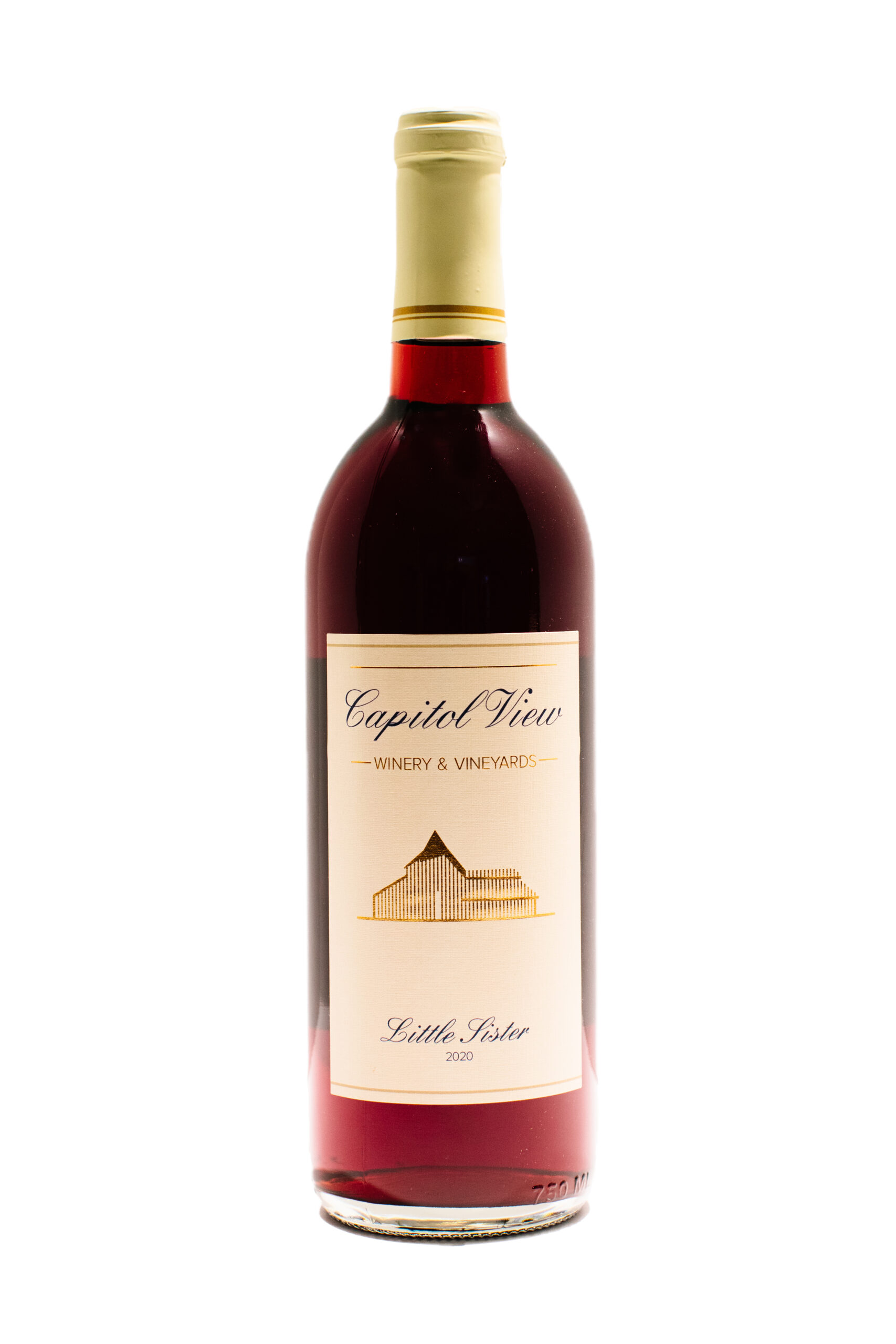 2020 Little Sister
This lively ruby red rose is sweet, invigorating and delicately approachable.  Bursting with aromas  and flavors of strawberries, marionberries and wild blueberries.  Refreshng with any summer cuisine.  
Capitol View Winery – "Ice-Style" Wine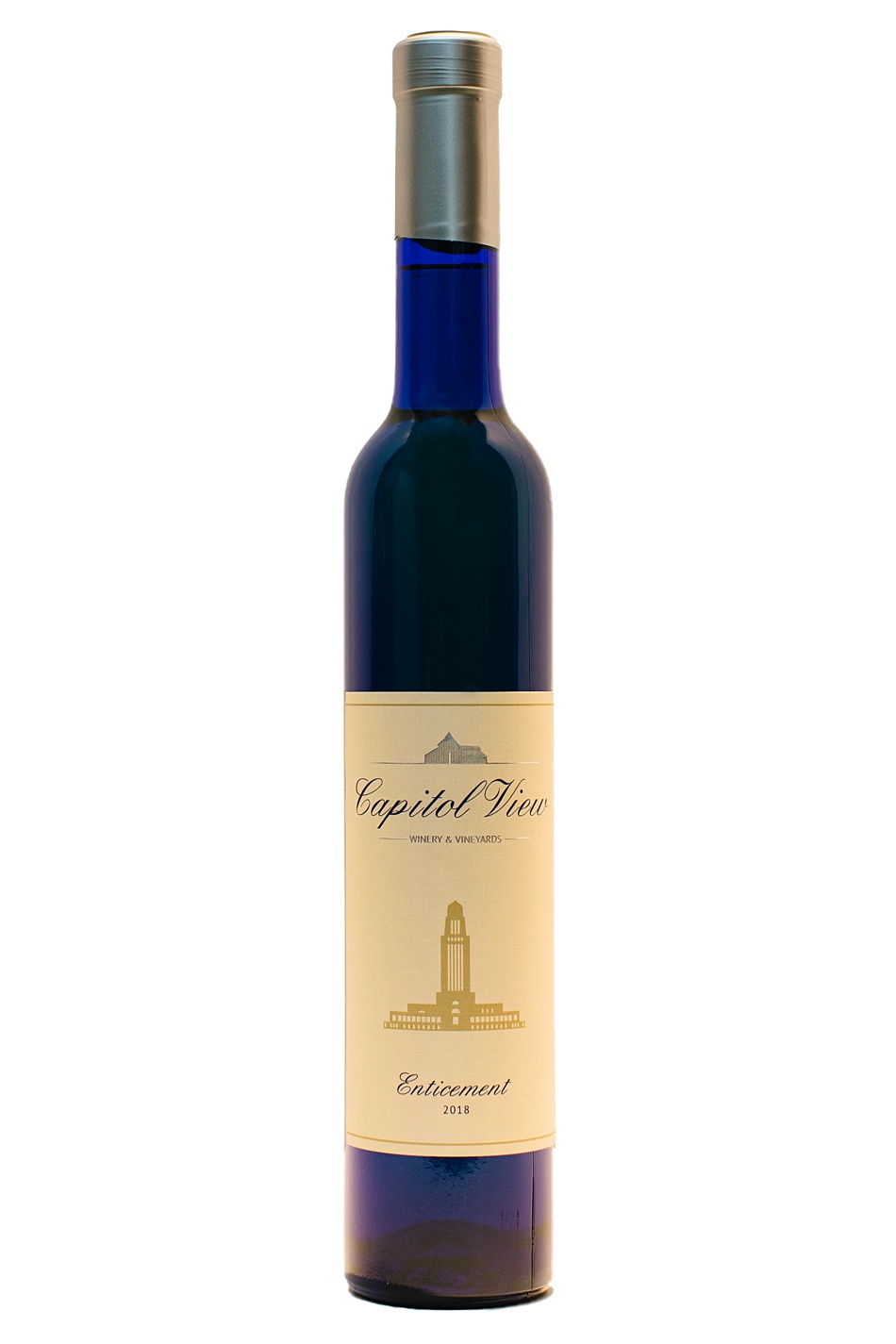 2019 Enticement
Aromas of apricot, tangerines and melded hints of citrus entice you to experience this "Ice-Style" wine.  Much of the beautiful floral apricot carries over to the long, sweet lingering finish with crisp acidity ending in a flourish of orange.
Capitol View Winery – "Port-Style" Wine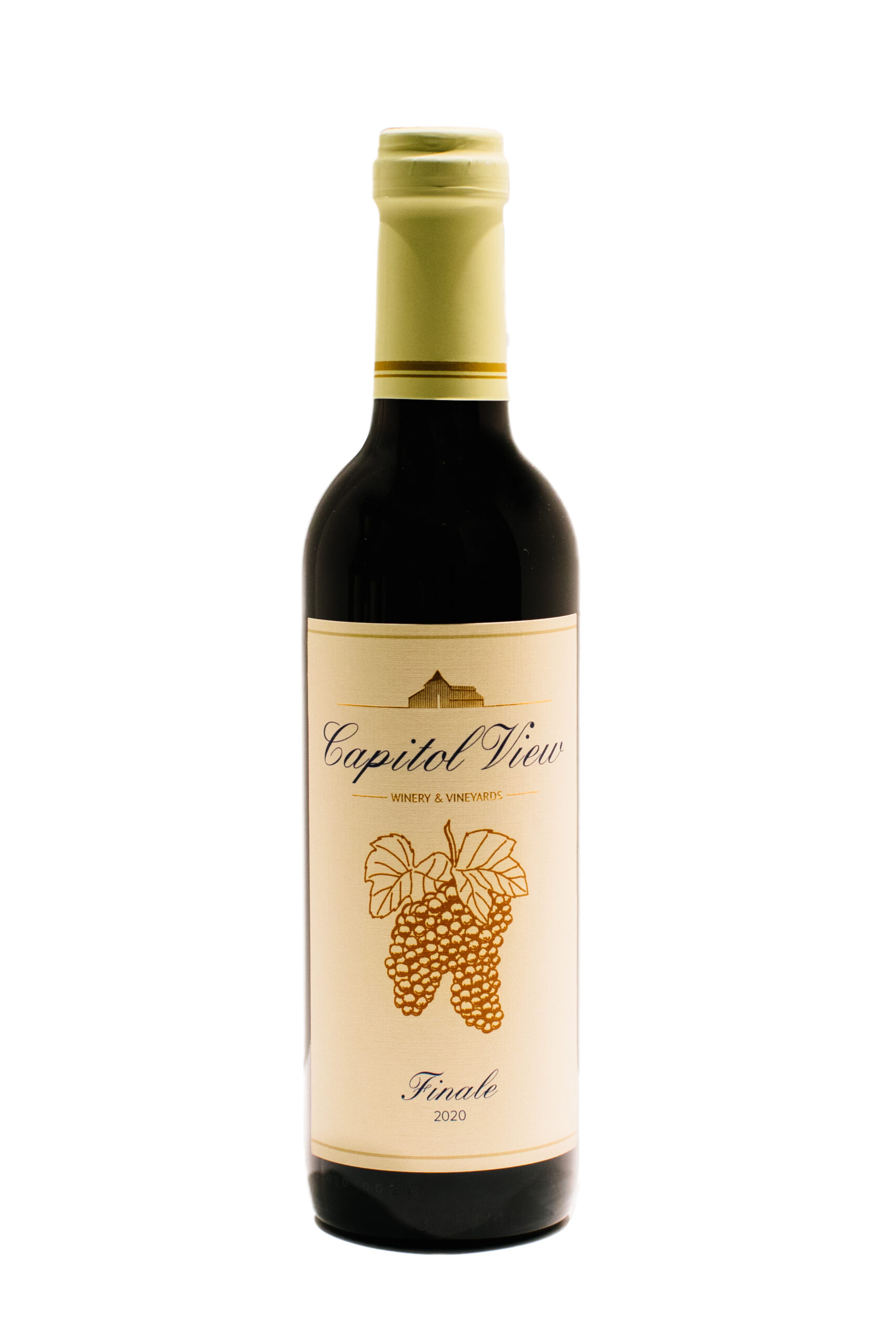 2020 Finale
This Port-Style wine was started in 2019 with Marquette grapes that were distilled at Whiskey Run Creek.  In 2020, we added the juice from the small dense cluster of Petite Pearl grapes from Old Cellar Vineyards.  Petite Pearl is known for its intense and long-lasting flavors.  We are very excited with how this blend created a perfectly integrated wine.  Captivating aromas of jammy blueberry and a hint of spice.  You will find notes of dark chocolate and a lovely creamy, cordial cherry finish.  Aged in neutral oak barrels provides a complex smoothness.  Pairs well with a sunset, campfires and snow days!
Taste some of our finest wines
We would love to stay in touch with you. Please join our mailing list by providing us with your name and email address.
Hours
Thursday....1-6:00PM
Friday..........1-9:00PM
Saturday.....1-9:00PM
Sunday........1-6:00PM
Monday.......1-6:00PM
Tuesday and Wednesday: Reserved for Private Events 
The tasting room is open.  Carryout and curbside pickup are still available.
Please remember no outside beverages allowed on Capitol View Winery premises.
We would love to stay in touch with you. Please join our mailing list by providing us with your name and email address.